Comfortable meets functional.
Efficiency taken to the edge.
Your personal declaration of
independence
The optrel Swiss Air respiratory protection system is independent of a helmet or other equipment, and therefore is the most versatile optrel respiratory protection system available. From industrial to medical applications, the Swiss Air is as versatile as you are.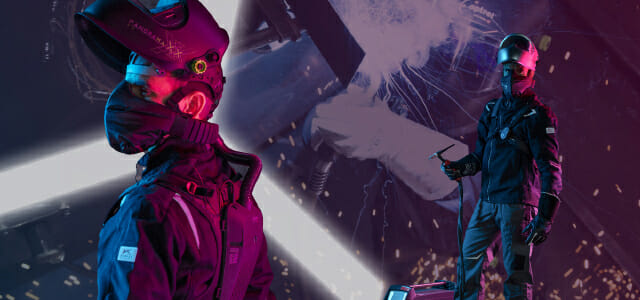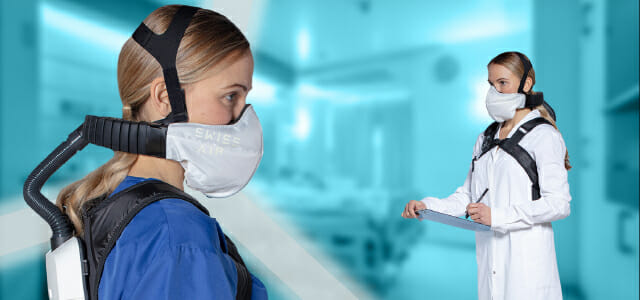 No trespassing for aerosols, smoke, particles, or viruses.
The optrel Swiss Air is designed with a high-efficiency particulate air filter that removes 99.8% of any airborne particles. First, a metal spark protection grille holds back hot and flaming particles. Then, air passes through a pre-filter and master filter into a ventilated half mask made of flame-retardant material.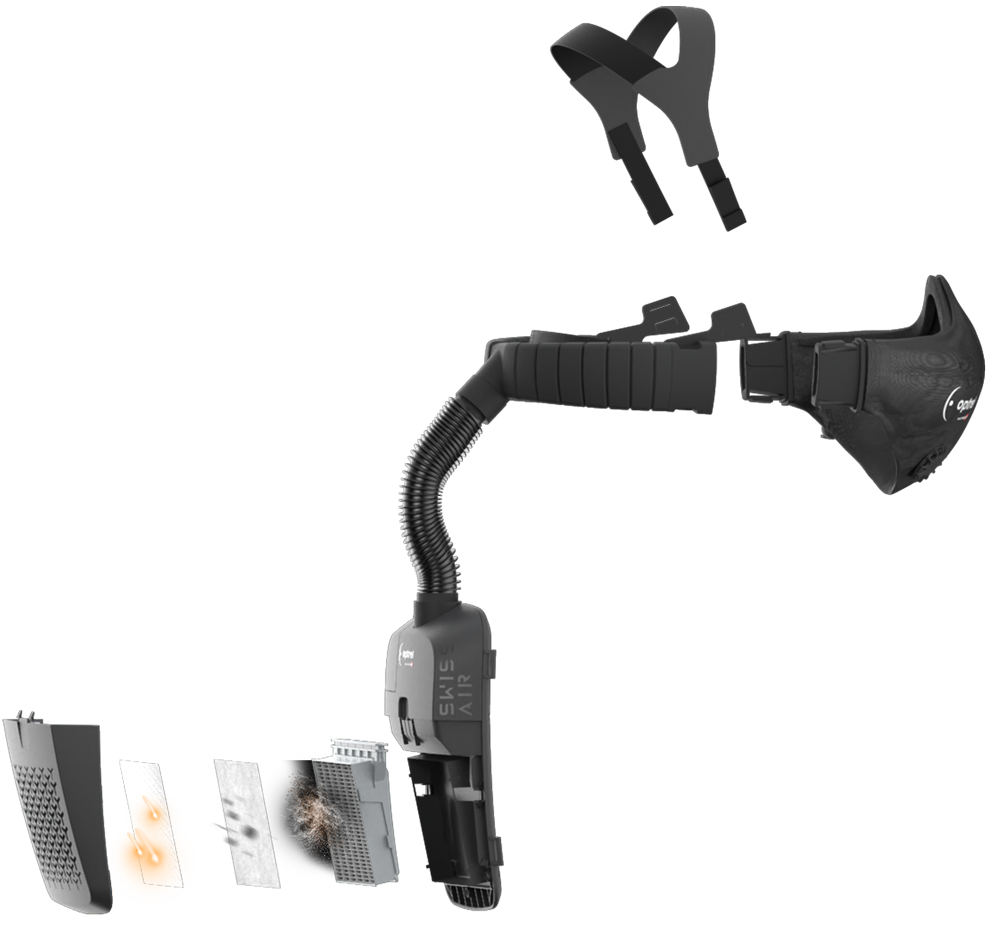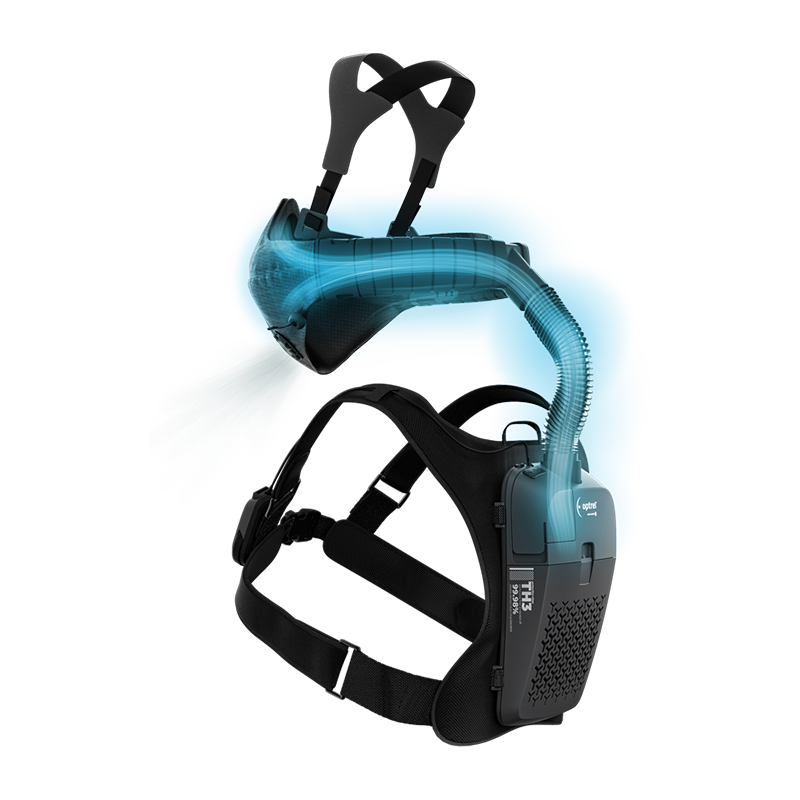 More fresh air, less fatigue.
There's always reduced fatigue and enough fresh air thanks to the Swiss Air's breath-supporting technology, super-light filter system, and ergonomically advanced shoulder harness. The Swiss Air's advanced auto-calibrating blower unit pumps fresh air directly from the filter system through the flexible Y-hose and into the ventilated half-mask, ensuring clean air with every breath.
You're always in control.
From the central control panel, securely positioned on the chest section of the shoulder strap, you always have all functions under control:
Overview of filter contamination and battery charge status
Air flow control and on/off switch
Altitude and temperature compensation